Tripawds is a user-supported community. Thank you for your support!
Carly loved sitting on the couch. And I mean she loved it. Almost as much as sitting outside. We have an open floor plan so she enjoyed just hoping up on the couch, sitting in the corner and just watching her people go about their daily lives. She loved being able to watch everything that was going on in her house. After losing her leg jumping has scared her, and for two weeks we didn't let her. Just a few hours ago we were sitting on the couch and she was laying at our feet when she just got up and stared at us. We asked if she was hungry or thirsty or even if she wanted to go potty, none of those options seemed appealing to her. Then I asked her if she wanted to get up on the couch and she did her cute head tilt and her eyes lit up, so my dad got up and helped her up on the couch. She looked so excited and happy. She laid on my lap and cuddled up and watched Grey's Anatomy with us, and it felt like old times.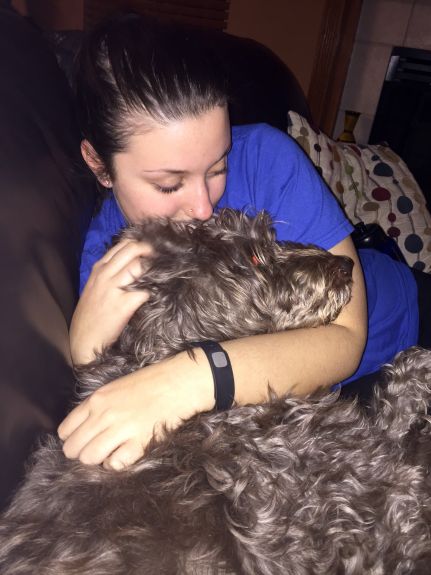 When Carly first came home Ellie was scared to lay to close to her, probably in fear of hurting her. For two weeks Ellie kept her distance and it was beginning to take a toll on her and on Carly. Ellie and Carly are attached at the hip. Ellie follows Carly's every move and she simply adores her sister. Yesterday I was laying on the floor with Carly when I was finally able to coax Ellie into laying down with us, she wouldn't get very close but it's still a step in getting back to how things were in the beginning.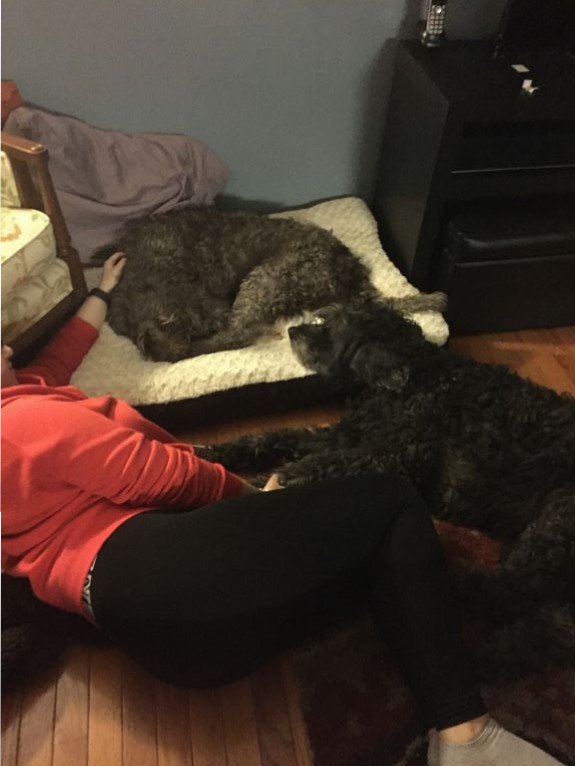 When I first found out we would have to amputate I did tons of reading and multiple people said it was harder on them than it was on their fur child. I just thought they were over exaggerating, but boy was I wrong. As each day passes I realized time and time again that it is harder on me than on her. Every day Im so thankful that my fur baby/bestfriend is feeling better and getting back to her old self. Plus, I really missed snuggling on the couch with her.